AirBnB is getting more and more competitive, so having a popular listing with good ratings is the best way to get ahead. Promote your property to over 66 thousand readers every month with Info Jepang.
What makes Info Jepang different?
In just ten months, Info Jepang Website has gone from zero to 90,000 unique visitors and 220,000 page views every month, making us one of the highest traffic Indonesia language sites about travelling in Japan. The name Info Jepang means information about Japan in Indonesia.
Info Jepang has comprehensive information about traveling in Japan, including tourist spots in every prefectures of Japan, tips on buying train passes, information about itineraries and how to travel effectively in Japan. Visitors can find the activities or experience can be done in those spots, find the nearest tourist spots and hotels. All contents are written carefully, by double-checking the transportation means and information. As a proof, in August 2019 Info Jepang has published its 43.000th comments.
Why should my business advertise on Info Jepang?
Simply, Info Jepang readers are more likely to book the cheapest and nearest accommodations as on their plan. Info Jepang has the best website structure configured with Google Map API, shows the exact location and distance. Info Jepang wants to provide the most cheapest lodging for the readers, the readers also want to find the same information. And you as the property owner can use this opportunity.
List your property from 30.000Yen
What is Included?
Your property listing is promoted at accommodation sections on the website with direct booking link to your AirBnB page. In the process, you can provide us the AirBnB link and the main images, and we will list your property based on destination targeting. It means, if your property is in 23-wards of Tokyo, it will listed on the articles related to Tokyo. Please Contact Us if you have any questions.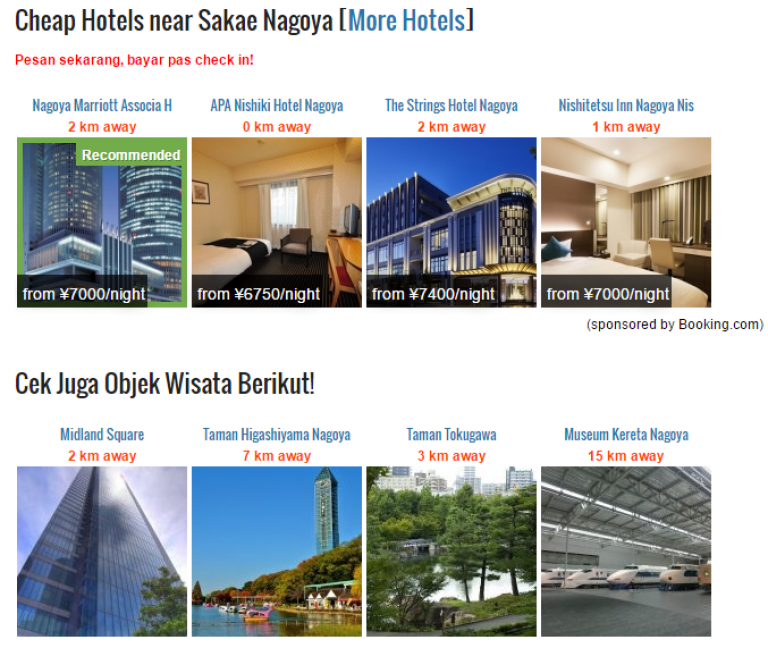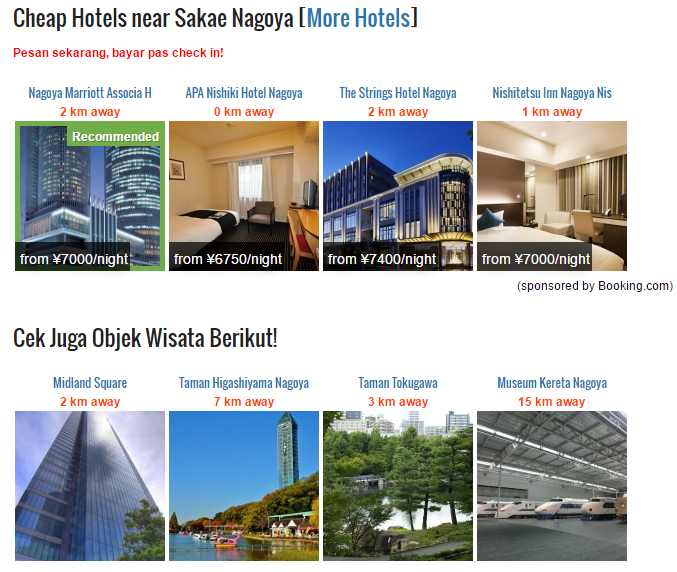 Example: AirBnB property at accommodation sections (Sakae Nagoya page)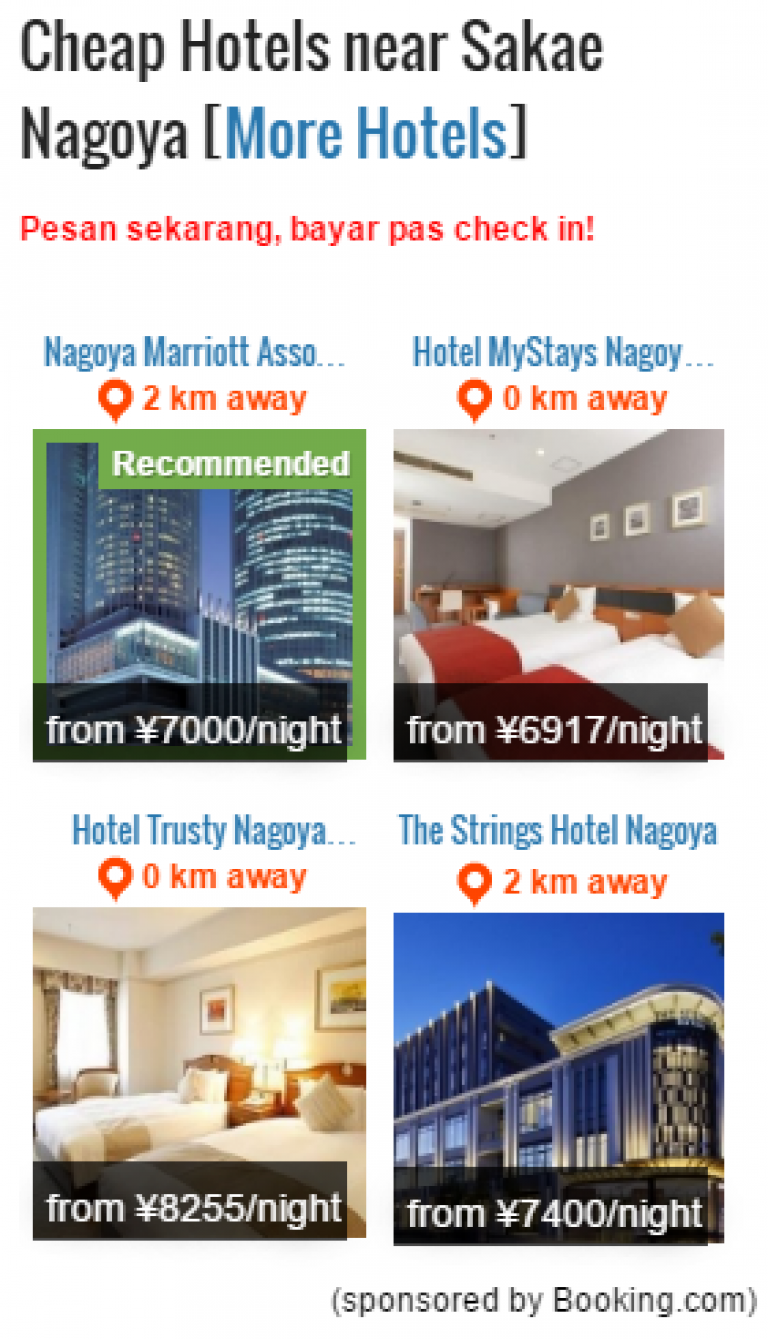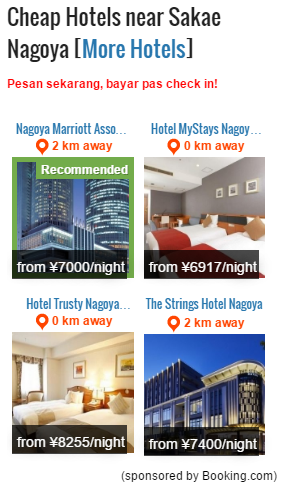 Example: AirBnB property at accommodation sections (Sakae Nagoya mobile page)
List your property from 30.000Yen